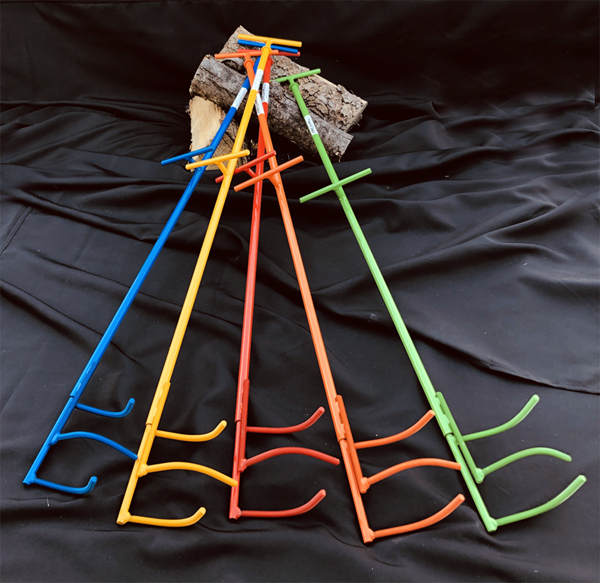 *Free shipping to Continental United States (Lower 48).
Outside the USA, please contact us first.
Easy to Use
Our fire tending tool is simple and easy to operate.
Made in USA
Built one at a time in Michigan, USA. No robots in this shop.
Safe to Use
Helps you maintain a safe distance from the fire.
Durable
Every piece of material is hand selected and quality checked.
Question?
Got a question about Fireclaw? Give us a call at (989) 671-9498
The Best Bonfire Tool
For those who love campfires like we do, know about the hazards of inhaling smoke, scorching your hands, and having the log stack move on you while it is burning.

So we asked the question: "How do we make a better and safer way to tend to your fire?"

This is how Fireclaw all started. This design came out of several tests and revisions until you see what we have today. Keeping the design simple enough to operate and strong enough to handle abuse was the challenge. We at Fireclaw know we have hit the mark with the feedback from our customers. Most them start off by purchasing one for them and then returning to purchase more for friends and family.

Order one today, you will not be disappointed.
See the Fireclaw in action.
Have a special request, material or custom length?
Call today and learn about special orders.
(989) 671-9498
FireClaw Features
Each FireClaw is built and inspected one at a time
All welded steel construction, with a powder coat finish
Threaded rod provides excellent grip on log
T-handle gives you great leverage and picks up logs up to 10 inches in diameter
Variety of colors to choose from: yellow, green, red, orange, and blue
Bright colors for higher visibility at in low light
4 feet long helps keep you a safe distance from the fire
Lightweight and strong, only 5 pounds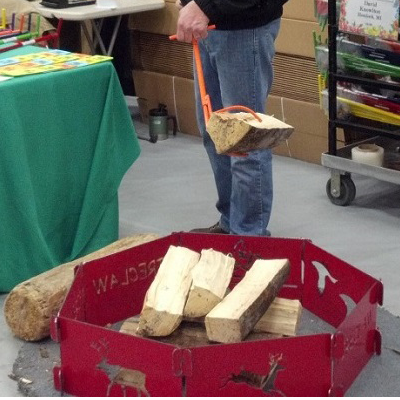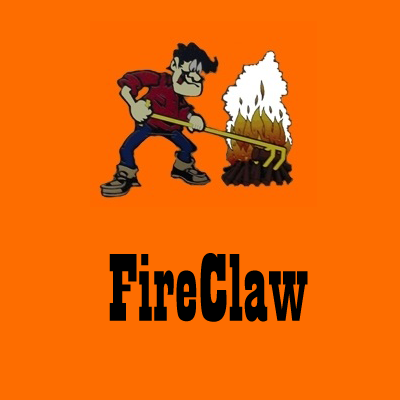 *Free shipping to Continental United States(Lower 48)
Outside the USA, please contact us first.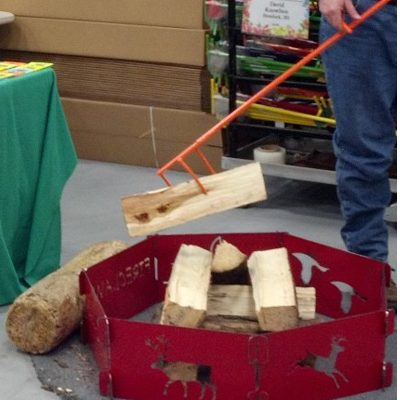 Welcome to FireClaw. The best fire tending tool for your wood stove or campfire.
Welcome to Fireclaw, Inc. In 2004, when this fire tending tool was introduced, it was Dave and Doug building Fireclaws one at time in Dave's garage. Today, the process has not changed much. You will find just the two of them building this durable camping tool one at a time, without the aide of multi-station jigs. The quality and craftsmanship is still of utmost importance to us and it shows in our product. At craft shows, customers return year after year to purchase additional Fireclaws for family and friends because of its quality and usefulness.

Whether tending to your campfire or adding wood your stove, Fireclaw is the tool you need.

If you have any other questions, we would love to hear from you. If you have custom orders or additional you can give us a call or email us.

Call: (989) 671-9498
questions@fireclawinc.com
*Free shipping to Continental United States(Lower 48)
Outside the USA, please contact us first.